Ed Wolfe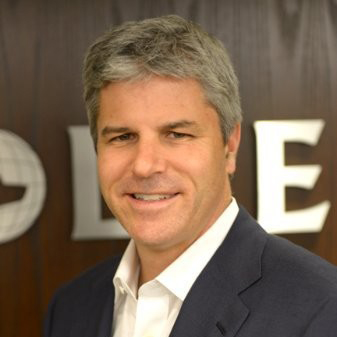 Managing Partner
ewolfe@wolferesearch.com
Ed Wolfe serves as Wolfe Research's Managing Partner, a role he has held since he founded the firm in April 2008. Ed has researched companies and markets and built teams and supported clients for over 25 years on the sell-side at Schroder Wertheim, BT Alex Brown, Deutsche Bank, Bear Stearns & Co. and most recently at Wolfe Research.
Since 2008, he has directed Wolfe Research's evolution from a specialized boutique covering a single research vertical with ten employees to a full-service, independent research firm and affiliated broker dealer with research, trading, alternative data and banking capabilities covering every major vertical including Macro and Quant, with roughly 250 employees and growing.
Ed, along with the Executive and Operating Committees he chairs, oversees the day-to-day management and budgeting of the firm. In addition, Ed concentrates on mentoring and recruiting exceptional talent and on carefully developing and implementing the firm's strategic growth trajectory, while remaining laser focused on protecting Wolfe's small firm culture and its industry leading service levels. From the firm's inception through December 2013, Ed was also a senior analyst covering the Airfreight & Surface Transportation sector and he was voted to Institutional Investor magazine's prestigious All America Research Team for 14 consecutive years.
Prior to Wall Street, he served as Managing Member of Schweet Design, a privately held apparel and marketing firm that he founded along with two others. Armed with a law degree, Ed also worked as a litigator in both private practice and as a staff attorney for The Legal Aid Society in the Bronx. He earned a B.A. from Georgetown University and a J.D. from Fordham University School of Law, where he was awarded the Joseph Crowley award for academic excellence and commitment to community service.
Currently, Ed serves as a Co-Chair of the Georgetown University Wall Street Alliance.